Attention all!
I am hereby announcing the very first HuntingtheMuse.com Short Notice Short Story Competition! This event will correlate with my 28th birthday and all entries will be due by midnight of April 28th, 2008.
Guidelines:
Entries will be limited to 5,000 words or less.
Entries will be judged for content and integration of selected theme.
All entries will remain the property of the author, with first publication rights belonging to HuntingtheMuse.com. Once the story has been published and remains on the site for a period no shorter than 3 weeks, the author may request that the story be removed and the request will be honored within a reasonable time frame.

No previously submitted work will be accepted. All entries must be written in the short time provided in order to be Short Notice Short Stories.
Email entries to brady at huntingthemuse.com (no attachments, just copy and paste into the email) with a subject of Short Notice Short Story.
Do not include your name anywhere on your entry, I will email the winner to get all appropriate information.

The Theme:


The theme for this competition will be
Strawberry Jam
. The theme must play an important part in the plot of your story. It can be subtle or a very prominent part of the storyline. But it must exist and entries will be judged on how well it is pulled off.
What You Win:
The winner will receive $40(US) in the form of a gift card or Paypal payment as well as a jar of my wife's tasty homemade Strawberry Jam! (Shh! Don't tell!)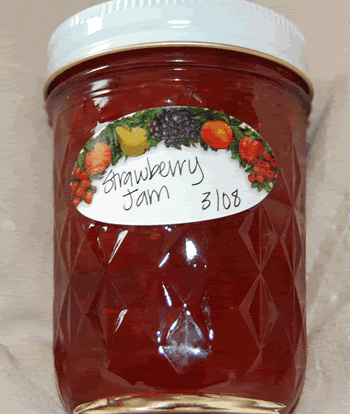 Time is short so start writing!
Email me or comment with a link to your promotional post on your own blog to see your link below!
That Grrl